About me
9 July 2014 | Written by Nicolas Michel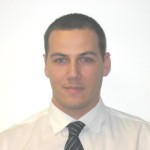 Who am I
My name is Nicolas Michel, I am a Senior Network Consultant experienced in Routing Switching, Collaboration, and Data Center . I love my job and I am always willing to learn something new. Information technology is a very dynamic area and it is mandatory to keep learning new protocols, products and to gain new skills.
I have 10 years of experience in high-end campus and datacenter networks.  I have designed several networks and UC solutions for customers based in Switzerland and France.
In my current role, I have the satisfaction to provide:
Design and deliver up to date and end to end Cisco collaboration and Data Center architectures
Lead UC architect for a customer that will organize a major sports event in France in 2016 – 3000 Phones – Clustering over wan – 20 locations)
Consulting in the Data Center field
Consulting in the Routing and Switching field
I am very interested in recent and emerging technologies like SDN, DevOps related to networking and UC. I am currently developing these skills. I really think that DevOps can be a huge asset for any IT engineer.
Certifications
I hold the current certifications:
CCIE #29410 Routing & Switching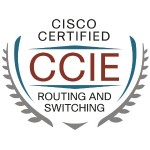 CCIE #29410 Data Center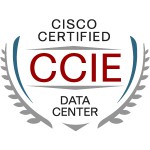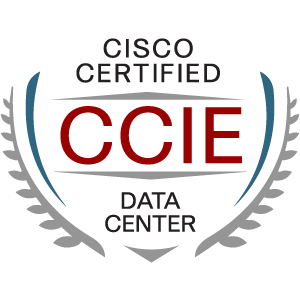 CCNA Routing & Switching
CCNP Routing & Switching
CCNP Voice
Technological Skills and knowledge
Routing and Switching
Spanning tree (PVST+ /  R-PVST+ / MST)
VTP
RIP
EIGRP
OSPF
BGP
GRE Tunnelling
IPv6
MPLS VPN
LISP
Multicast
QoS
EEM
NAT (I am also a big believer of the famous engineer quote : "Friends don't let friends do NAT" )
Netflow (v5/v9)
Data Center
NX-OS
vPC / vPC+
Fabric Path
OTV
SAN Protocols (iSCSI / FC / FCoE)
NPV / NPIV
Cisco UCS B and C Series
Nexus 1000v
Vmware NSX
VMware vSphere 4.x – 5.x
Collaboration
Cisco Unified Communications Manager (7/8/9/10)
Cisco Unity Connection (7/8/9/10)
Cisco Unified Communication Manager IM and Presence (CUPS v8 , IM and P version 9/10)
Cisco Unified Communications Manager Express
Cisco Unity Express
Voice Gateways
Cisco Session Border Controller (CUBE)
Cisco Jabber (Windows / Mac / IPhone / IPad / Android) – Version 9/10/11 (early tester)
Cisco Jabber with Mobile Remote Access
Cisco Conductor
Cisco Virtual Telepresence Server (vTS) and MCU
Cisco Telepresence Management Server (Version 12.6 and 14.4)
Cisco VCS and Expressway (Version 7 and 8)
Cisco WebEx and Collaboration Meeting room (Hybrid – SaaS – On premise)
Cisco Proximity
Cisco Phones (from 79XX to DX 650 – 99XX)
Cisco Telepresence (C60 – SX – MX700 – MX800 with Speakertrack)
IP Trade Attendant Console
ARC Attendant Console
Protocols : SIP / H.323 / SCCP / MGCP
Programming Language

Experiences
2015 (Senior Consultant at LANexpert Switzerland)
Collaboration
Global Worldwide Design – Interconnecting 4 CUCM clusters (Africa and Europe) using Intercluster Lookup and Global Dial Plan Replication
Telepresence Deployment : MX Devices – Conductor – Virtual Telepresence Server  on CUCM and integration with Cisco VCS
Cisco Jabber 10.6 Deployment
Migration from traditionnal TDM to SIP
Multiple Cisco UC Cluster upgrade : CUCM 9 to 10.5 – CUC 9 to 10.5 – UCCX 9 to 10.6
Telepresence Deployment: MX Expressway Deployments and B2B calls
Telepresence Deployment : MX Devices on CUCM – Cisco WebEx CMR SaaS – Expressways Integration – Back to Back Calls – H323/SIP Interworking
Data Center
vBlock Delivery Project
Catalyst 6800 – Nexus 7700 Delivery Project
VMware ESXi Upgrade 4.x to 5.x
Cisco UCS B Series Deployment
2014 (Senior Consultant at LANexpert Switzerland)
Collaboration
Full UC deployment based on version 9.x (CUCM / CUC / UCCX) in an international context
Several Jabber 10.5 Proof of concept and deployments
Telepresence Integration with the voice infrastructure (VCS 7.0 to CUCM 9.1)
Multiple Cisco UC Cluster upgrade : CUCM 8 to 9 – CUC 8 to 9
Deployed several remote branch offices
Branch Office Migration
CUCM Integration with Lync 2013
Routing and Switching
Cisco Catalyst 4600 VSS Migration
Cisco Catalyst 4500X VSS Migration
Data Center
Cisco Nexus 5500 deployment  with vPC
Cisco Nexus 5500 Troubleshooting
vCenter Deployment for our Internal IT Lab infrastructure
iSCSI Storage deployment based on Nexenta Storage
UCS C Series Deployment
UCS C Series Upgrade
2013 (Senior Consultant at LANexpert Switzerland)
Collaboration
Branch Office deployment: Cisco CME 8
Cisco Jabber 9 – WebEx – Telepresence Proof of Concept
CUCM Cluster extension to France from Switzerland
Several Branch Office deployment for Luxury shop
Secure Unified Communications Design (CAPF)
CUCM Interconnection between several sites ( Brazil – Spain – Morocco – Switzerland )
Routing and Switching
OSPF Multi Area Design and redistribution into BGP – In charge of the Lab for Proof of concept and the migration. – Multiple Service Provider design – Hardware migration – Expertise (http://blog.ipspace.net/2013/03/inter-process-ospf-route-selection-rules.html)
Branch Office deployment : Cisco Wireless, Cisco Switching (Cat 3750X) and WAN (MPLS)
Secur'Activ Deployment
Speaker at Expert Day 13  (http://www.veltigroup.com/site/en/news-events/item/lanexpert/feed/save-the-date-expertday13-it-deluge/)
Data Center
Cisco Nexus 5500 deployment  with vPC
Cisco Nexus 5500 Troubleshooting
Global Latency Troubleshooting
IP Address Migration
Security
DMVPN Troubleshooting
IPSec VPN L2L Deployment
IPSec VPN Troubleshooting
2012 (Senior Consultant at LANexpert Switzerland)
Collaboration
Major CUCM Deployment based on version 8.X
Cisco Jabber 9 – WebEx – Telepresence Proof of Concept
Routing and Switching
Network Auditing
Cisco Catalyst 4500 Deployment
Data Center
Cisco Nexus 5500 deployment  with vPC
Security
IPSec VPN L2L Deployment
2010-2011 (TAC Engineer at Spie Communication France)
Routing and Switching
TAC engineer in a Cisco Gold Partner company.
Most of my activities were focused on troubleshooting the following protocols: MPLS VPN, BGP, OSPF, EIGRP, IPSec
Data Center
Cisco 6500 (included VSS), 45XX, 7600
2009-2010 (Network Engineer at CS-SI)
In charge of a military network
Design of the new architecture
Expertise in CiscoWorks LMS 3.x + HUM
Cisco routers 3845, 2811
Cisco switches 2960, 3750
Cisco ASA
EIGRP, OSPF, STP, VTP, HSRP, VRRP, GLBP, DHCP
QoS
Security: IP Source guard, DHCP Snooping, Dynamic ARP Inspection, VPN, Control plane Security, TACACS)
Netflow V5
MPLS
2003-2008 (Network Engineer and Telecommunication Engineer at French Air Force)
Windows 2003 Server, Active Directory, DNS, DHCP
Cisco Switching (2950 – 3750)
L3 network extension
Nagios Deployment
PBX Administration (Alcatel 4400)
Awards
National Defense Bronze Medal (Air Force Medal)